Interested in switching to LED for your business?  We can help.  Excel Lighting & Sign is a certified partner in the KCP&L Energy Rebate program.  What we do is help your business save money, eliminate maintenance expense, and provide equal or better lighting by switching to LED at your facility.  Here are some "need to know" aspects of the program.
The KCP&L Rebate Program:

The energy rebate program for business customers is available to most Missouri businesses (Kansas customers, we can still save you 50%-75% off your lighting portion of the energy bill!).  This program rebates YOU (not us) up to 40% of the total cost of the lighting upgrade project.  The rebate includes product cost, labor cost, and all associated materials.  It does not cover sales tax.  The rebate comes in the form of a check once the project has been completed.  Example, if your LED lighting project was $10,000, an approved rebate is often times 30+/-%.  
Excel Lighting & Sign handles all the paperwork, applications, documentation, and approval process.  All you have the do is cash the check.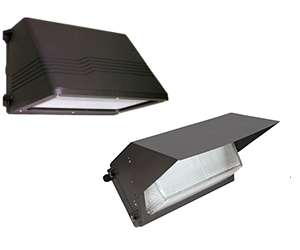 What products qualify?

In order to qualify under the latest (2015) guidelines of the KCP&L Rebate Program, all LED light fixtures used must be on a Design Lights Consortium List (DLC).  This is a very strict, non-profit agency that regulates LED manufacturers. They run fixtures through a "process" and only those that meet certain guidelines qualify.  What does this mean to you?  All fixtures Excel Lighting & Sign uses have been tested and meet quality guidelines.  Excel Lighting & Sign has expanded our network of LED manufacturers and are now Kansas City distributors for many top of the line LED manufactures.  Many of which are assembled and built right here in the USA.
If you are considering making the switch to LED, please be aware that sometimes the cheapest fixture is not always the cheapest fixture in the long run.  All of the fixtures we represent come with a 5 to 10 year warranty and are manufactured with high quality LED chips and parts.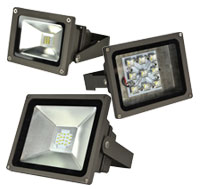 What type of fixtures can be retrofitted?

Excel Lighting & Sign has taken pride in staying abreast of the latest changes in the LED marketplace.  We have strived to carry a wide range of LED lighting fixtures that allow businesses of all types to achieve energy savings by making the switch.  Here is a partial list of light fixture types that we can retrofit and are eligible for rebates:
♦ Parking Lot Lights (250 watt to 1000 watt Metal Halide / High Pressure Sodium)
♦ Wall Pack building fixtures
♦ C-Store Gas Canopy fixtures
♦ Parking Garage Canopy fixtures
♦ Flood Lights
♦ Interior T12 / T8 Fluorescent Troffer
♦ Warehouse High bay fixtures
♦ Post Top / Acorn Fixtures
♦ Vapor Tight fixtures
♦ Ground Lights
-Refrigerated Doors / Cooler fixtures
♦ Bollards
♦ Signs
♦ Channel Letter neon signs, fluorescent Cabinets (no rebates)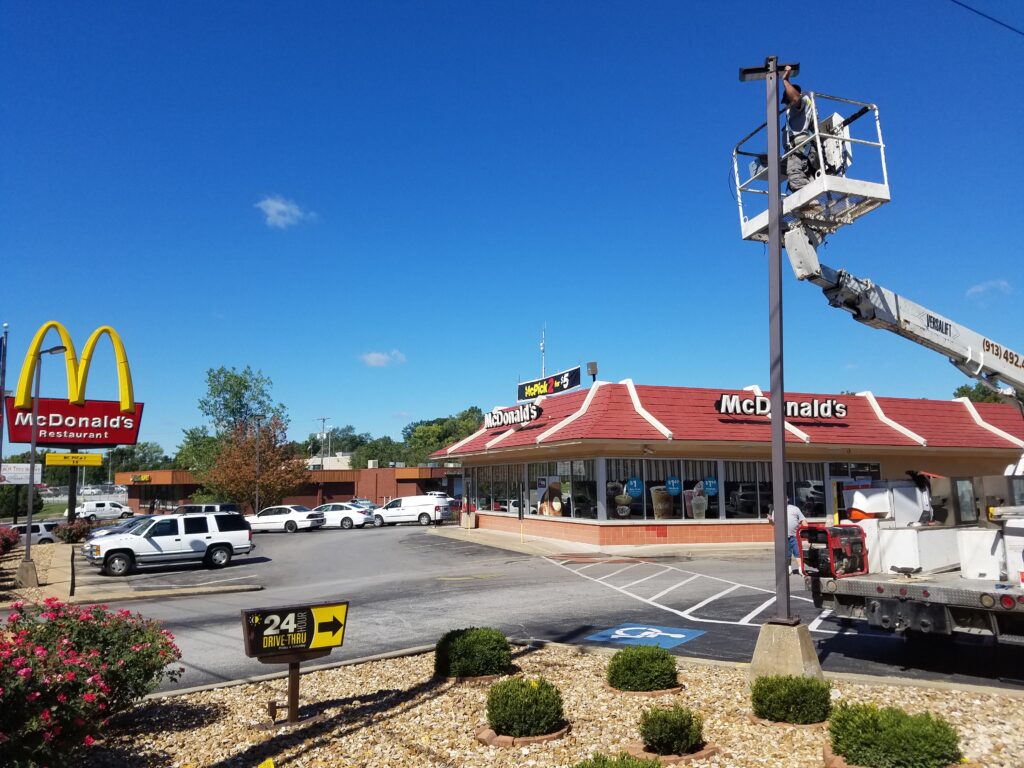 WHY US?
Excel Lighting & Sign focuses on the "lighting" aspect as much as the "energy saving" aspect of each and every LED retrofit project we complete.  While many companies only focus on the "energy savings" aspect and do not pay as much regard to the actual "lighting" aspect of your project.  We understand lighting is important.  Whether you are trying to illuminate the front line of your new car dealership or simply trying to maintain a certain even level of lighting for security aspects, we will custom tailor a LED fixture that best suits your needs.  Many of our LED fixtures also come with customizable Optics – meaning we create software generate layouts of your actual space and customize LED optics within each fixture to achieve certain light levels (foot candle readings) where you need them.  Each project is a custom fit…rarely is something simply an off the shelf solution.  This is all included, never an additional charge.  LEDs are an amazing new lighting technology and it is important to utilize all of their features and benefits.  We strive to make every LED lighting retrofit project a Win-Win for our customers.
Financing:

Don't let the cost to upgrade your lighting to LED deter you from pursuing a project.  We offer 100% (no required down payment) financing for all LED retrofit projects.  What does this mean?  You immediately see positive cash flow from your investment from Day 1.  We can arrange leases ranging from 2-4 years.  You own the equipment at the end of the lease.  And often times, your energy savings on your KCPL bill is greater than your monthly lease payment.
The KCP&L Rebate Process:

So, you are ready to move forward?  Here is a typical process flow of how a LED rebate project works:
Contact us to schedule an on-site visit and survey existing light situation, number of fixtures, type of fixtures, current light levels, etc.
We provide you a full quotation for LED light fixtures, perform an energy savings analysis with payback calculations based on your current hourly usage and KCPL energy rates, and full spec sheets on all fixtures used.
NEW IN 2016! - Now LED lighting is pre-approved and on the Standard Lighting rebate with KCPL.  This means  we can install the new LED light fixtures (no need for pre-approval), we fill out the application from KCPL for the energy rebate.  We handle all the details and communication with KCPL to ensure a speedy approval.
Once the energy rebate is approved, KCPL mails you a check.
Check arrives in your mailbox.  You make a trip to the bank!
You see the energy savings on your KCPL electric bill for decades to come.
We look forward to showing you what Excel Lighting & Sign can do for your business.  Contact us today at dustan@excelkc.com or 913.492.4000.